Estacionamento Coberto
Av. Mário Brito 5494
4455-563 Perafita
Car – Covered Parking
8 spaces
Monday: 00:00 - 23:30
Tuesday: 00:00 - 23:30
Wednesday: 00:00 - 23:30
Thursday: 00:00 - 23:30
Friday: 00:00 - 23:30
Saturday: 00:00 - 23:30
Sunday: 00:00 - 23:30

Estacionamento Descoberto
Av. Mário Brito 5494
4455-563 Perafita
Car – Discovery Park
200 spaces
Monday: 00:00 - 23:30
Tuesday: 00:00 - 23:30
Wednesday: 00:00 - 23:30
Thursday: 00:00 - 23:30
Friday: 00:00 - 23:30
Saturday: 00:00 - 23:30
Sunday: 00:00 - 23:30

Somos uma empresa Acreditada e Credenciada nesta actividade, dando primazia à Segurança. Dados da empresa: Safe Parking Lda. –  Av. Mário Brito, 5494, 4455-494 Perafita – NIF.: 516 631 780. No nosso parque leva as chaves do seu carro consigo.
We bet on innovation and price reduction. Why pay more when you can have the same service or, even better, at lower prices. We have special prices and promotions for longer bookings.
Our mission is the satisfaction of the most demanding customer. Don't give up security and tranquility during your trip, with Low Cost prices. Any questions that may arise, do not hesitate to contact us.
We aim to simplify your life. Through our APP, you can select several parking options, as well as other services according to your needs. All this with just one click. You will only have to fill in a simple form and choose the type of service you want.
We guarantee the best relationship: Services, Quality and Price, contact us and confirm for yourself.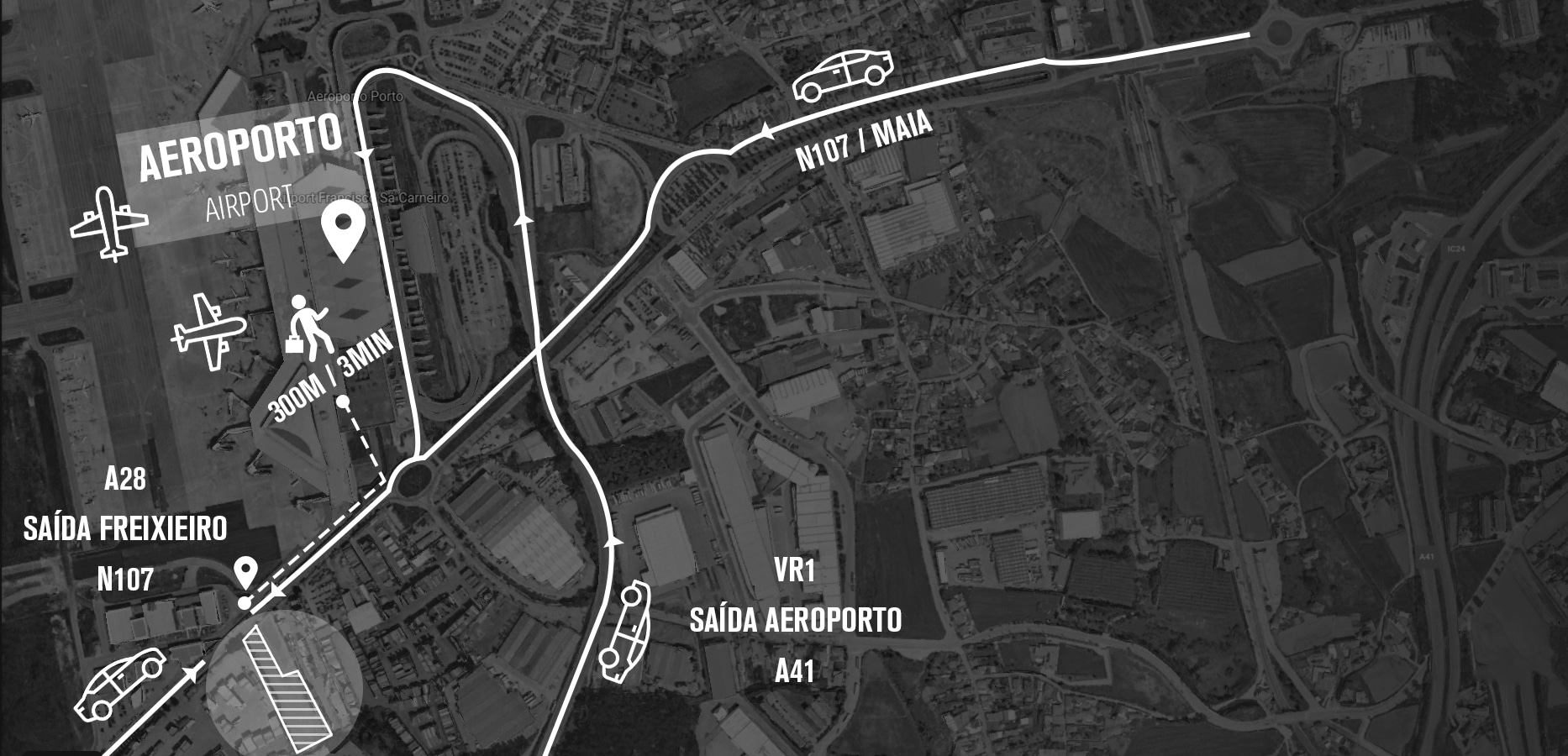 Location
15/B Miranda House, New York, US